9, Nov 2023
Fairmont Jaipur, the opulent property nestled in the heart of the Pink City, welcomes guests to celebrate Diwali in grandeur. The hotel offers an extraordinary Diwali experience that blends the richness of Indian culture with opulence and warmth.
Guests at Fairmont Jaipur will be treated to a memorable welcome, featuring festive room amenities designed to set the tone for their magnificent stay. The festivities kick off with a special Diwali Pooja ceremony on the auspicious date of 12th November, creating a spiritual connection for all those present.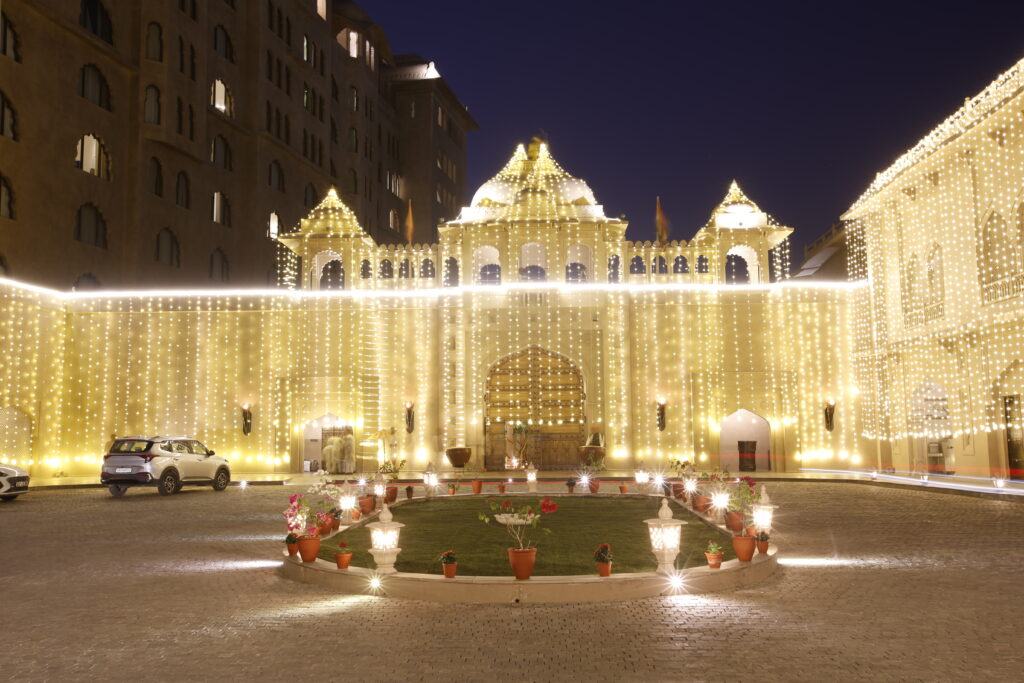 Fairmont Jaipur prides itself on its enchanting arrival experience that caters to the five senses, offering guests an immersive introduction to the essence of Indian hospitality and culture right from the moment they step through the door.
As the sun sets over the Pink City, 'Shaam E Khaas,' the evening cultural activity, comes alive, offering an opportunity to savor local delicacies that capture the essence of India's culinary heritage, all while overlooking the majestic Aravalli Hills.
Adding to the celebratory spirit, every room booking includes two complimentary beverages selected from our exclusive options, ensuring that guests have the perfect drink to accompany their festivities.
The hotel also offers a 20% discount on spa services, dining, soft beverages, and laundry, enabling guests to indulge in self-care and relaxation during their stay.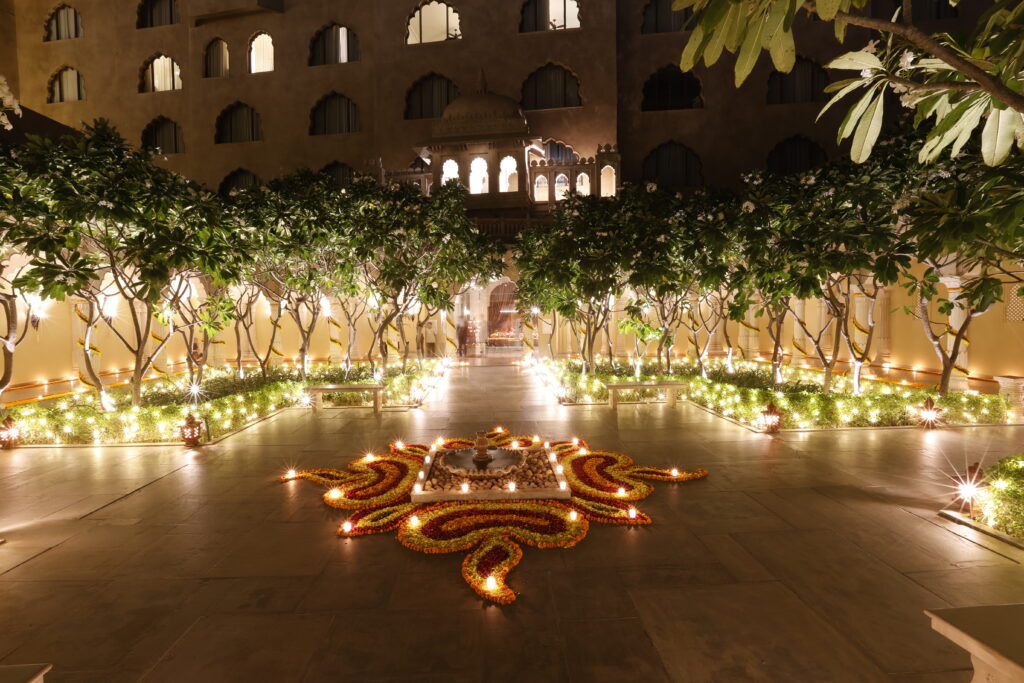 Don't miss out on the 'Buy One Get One' Happy Hours at Anjum Bar, available from 5:00 PM to 7:00 PM on selected beverages, making it the perfect time to raise a toast to the joyous occasion with friends and loved ones.
Fairmont Jaipur extends a warm invitation to celebrate Diwali in a manner that will turn moments into memories. Guests are encouraged to book their stay and make this Diwali truly special.
Diwali Package Inclusions:
Buffet Breakfast and Wi-Fi
Welcome In Room Festive Amenities
Diwali Pooja (12th November 23)
Diya Lighting Activity
Five Senses Arrival Experience
02 Complimentary Beverages per Room per Stay from Selected Options
Evening Sunset Cultural Activity with Local Delicacies (Shaam E Khaas) Overlooking the Aravalli Hills
20% Discount on Spa, Food, Soft Beverages, and Laundry
Happy Hours (Buy One Get One) at Anjum Bar from 17:00 Hrs to 19:00 Hrs (on Selected Beverages)
This Diwali, let Fairmont Jaipur be your host and curator of unforgettable memories. Discover the grandeur of the Pink City and celebrate the Festival of Lights in style. Reserve your stay now and embark on a journey like no other.