13, Oct 2023
Mumbai, 13th October 2023: The Umtrew River experienced waves of excitement as the 6th Megha Kayak Festival officially kicked off today, at the Shillong White Water village in Umtham of Meghalaya's Ri-Bhoi District. Organized by the Ri Bhoi Water Sports and Tourism Corporation Society Limited, this festival became the light of the day under sponsorship and guidance by the Department of Sports and Youth Affairs, Government of Meghalaya, and in collaboration with the Indian Kayaking and Canoeing Association (IKCA).
The three-day event, set to be a thrilling experience for the participants and the spectators will continue till the 14th of October. This year, the festival takes pride in its rich diversity, with a wide-ranging group of participants. This includes an impressive squad of 25 international kayakers hailing from various corners of the globe. Participating countries include Sri Lanka, Switzerland, New Zealand, the United Kingdom, the United States of America, the Czech Republic, Australia, Norway, Chile, Mexico, Germany, and France, along with 8 talented kayakers from India's Meghalaya and one from Arunachal Pradesh.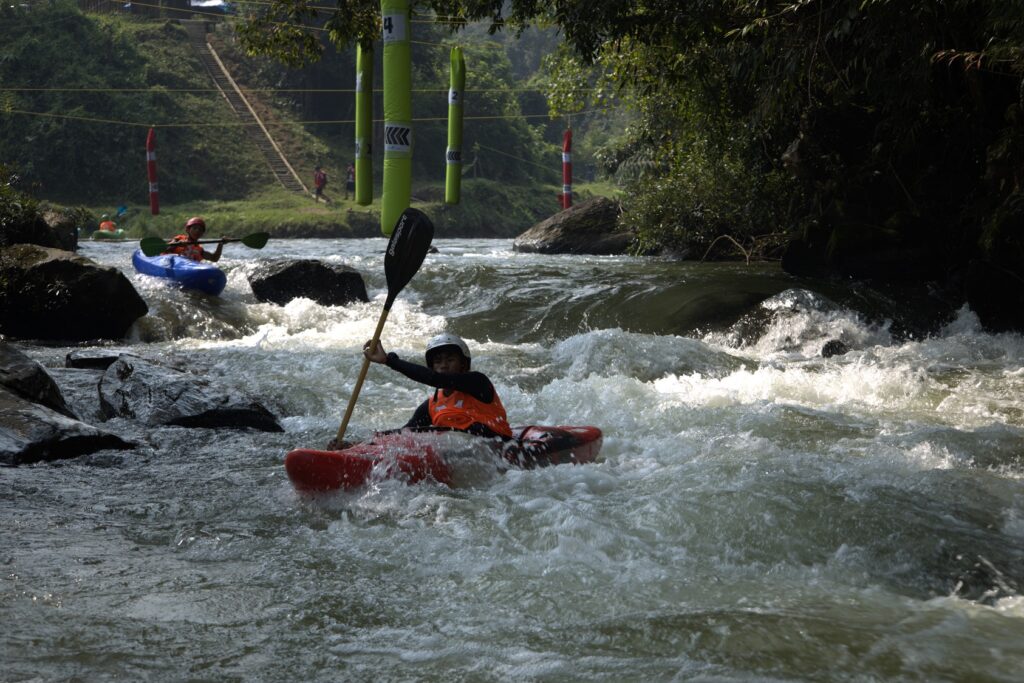 Meghalaya's own talent shines brightly in the intermediate category of today's event, with a total of 8 participants showcasing their kayaking skills and passion. Their presence not only symbolizes local talent but also underscores the region's dedication to adventure sports and how it influences the sport's growth. The addition of international kayakers adds an extra layer of excitement and competition to the festival.
For those with a penchant for adventure and a love of speed, the festival offers two categories: the Down River Sprint and the Canoe Slalom Cross. As the kayakers take to the Umtrew River's raging waters, they are poised to make a lasting impression with their expert navigation and swift rowing. The festival is not just about competition, but, a celebration of sportspersonship, shared enthusiasm for kayaking, and the power of nature.
Beyond the thrill of the event, the Megha Kayak Festival serves a broader purpose. It not only brings kayakers together but also shines a spotlight on adventure sports and eco-tourism in Meghalaya. This festival welcomes the world to experience the unparalleled beauty of the state, offering a unique opportunity to explore the lush landscapes and untouched natural wonders that Meghalaya has to offer.