31, Oct 2023
Ahead of festive season, SMAAASH sets the stage with exciting games and offers
New Delhi, 31st October 2023: With an extensive national following, SMAAASH is a lifestyle and entertainment brand that currently features the most innovative games available. Positioned as an all-encompassing destination for both corporate and family delight, the entertainment facility offers experiential gaming and entertainment experiences.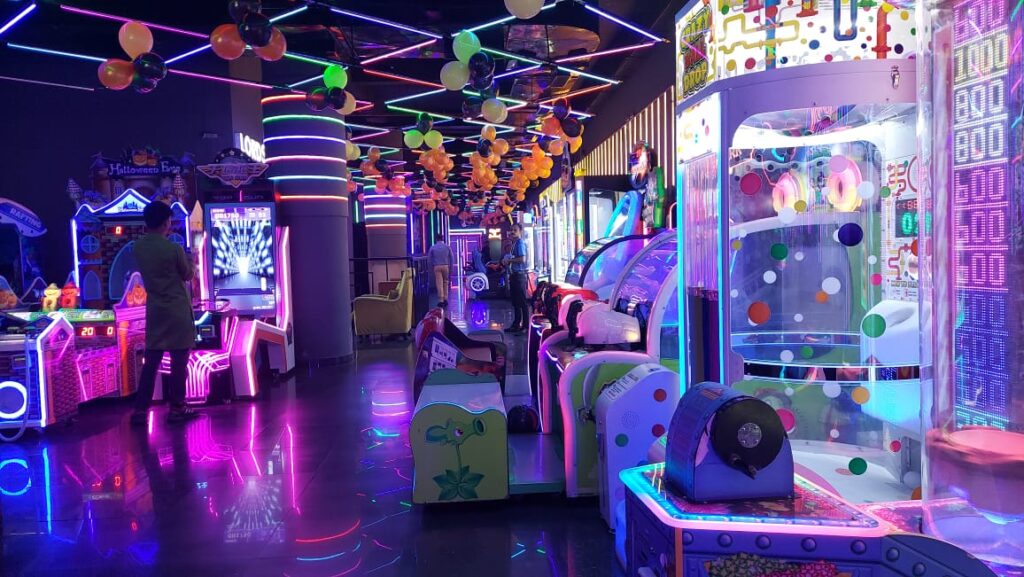 Currently, SMAAASH is present in 21 Indian cities, with 30 centres dispersed over these areas. The company, which aims to develop full entertainment hubs catering to all age groups, has received acclaim for its twilight bowling zones. With its impending expansion and new ideas, SMAAASH hopes to further solidify its position as India's top gaming destination. This festive season, the brand has much to offer to the new-age gamers. Kickstarting the festivities this year, SMAAASH is for the first time offering discounts on games. So gaming enthusiasts can go bowling this Diwai and can also get single access to all games.
Commenting on the festive strategy, Avanish Agarwal, Consulting CMO, SMAAASH said, "SMAAASH is a unique gaming and entertainment zone with an ambience that adheres to the concept of redefining sports entertainment experiences. Our centres' amenities perfectly combine the excitement of their newly added games and unique attractions with the enjoyment of spending time with loved ones. Festival season is equated with joy, exchanging gifts, and making our lives more attractive. We at SMAAASH are excited to take part in these celebrations and improve our clients' experiences. With these offers, customers have the opportunity to enrich their celebrations."
In addition, SMAAASH has revealed the True Amateur Bowling Tournament 2023, sparking national excitement and winning over fans of sports. The SMAAASH centres hosted the event, and at the end of this month, all of the centres will host the finals. Customers of SMAAASH across the country have responded overwhelmingly to the True Amateur Bowling Tournament. Teams of children, young adults, business people, working class, and even elderly people who had never competed in a tournament before have come together for this thrilling event. They are now prepared to engage in competition with one another in a sportive culture that honours the passion for sports.