18, Nov 2023
Ajit Ranade, Former AGM, IDBI, and Naresh Kurup, Former Chief Brand Officer, Clari5 (CustomerXPs), Join Translab's Leadership Team
18th November, India: Translab, a leading innovator in digital transformation for financial services, healthcare, and utilities, has added Ajit Ranade as Executive Domain Advisor for Banking, Financial Services, and Insurance (BFSI) and Naresh Kurup as Chief Marketing Officer to its leadership team. The new leaders bring a wealth of experience and expertise from diverse backgrounds, enriching Translab's dynamic team.
Ranade has an extensive career in banking, holding leadership positions at prominent banks as well as with companies such as Wall Street Finance, Wolters Kluwer Financial Services, and Verisk Advisory. His expertise spans Retail Banking, Corporate Banking, Treasury Operations, Risk Management, and Compliance. With over three decades of experience, Mr. Ranade, previously AGM at IDBI Bank, brings valuable BFSI domain expertise to Translab's team.
Kurup brings over thirty years of expertise in Brand Communications and Marketing. His career encompasses pivotal roles at prestigious advertising agencies like DDB Mudra and Euro RSCG (Havas), along with technology firms such as Oracle SSI, Ingram Micro, and iCreate (Fintellix). His creative acumen and emphasis on execution bolsters Translab's marketing endeavours. He previously drove marketing at Clari5 (CustomerXPs).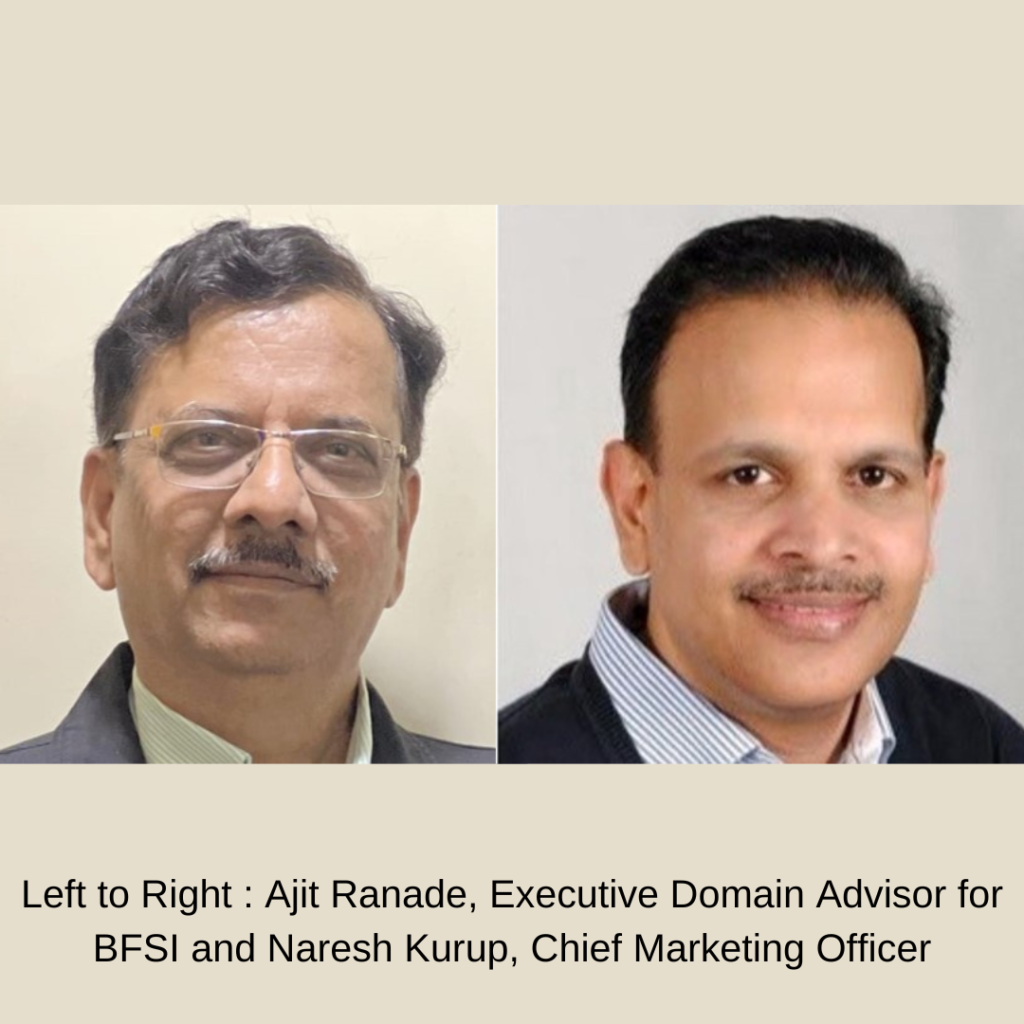 Ajit Ranade commented, "I am thrilled to be part of Translab Technologies, renowned for driving digital transformation in discerning companies. I am particularly keen to leverage my expertise for delivering enhanced value to Translab's BFSI customers."

Naresh Kurup said, "I am delighted to join Translab Technologies – an admired digital transformation innovator and am looking forward to creating impact for the Translab brand in existing and new markets."

Harbinder Singh, Chairman of Translab Technologies, added, "We are delighted to welcome Ajit Ranade and Naresh Kurup to the Translab team. Their experience and expertise will significantly contribute to our growth and expansion. Ajit joins us as the Executive Domain Advisor – BFSI, to further enrich our value proposition for our Banking and Financial Services clients. As our CMO, Naresh will scale up Translab's brand presence and visibility in sync with our vision to be the preferred partner for digital transformation for progressive companies."
Translab remains committed to recruiting top-tier talent to drive the adoption of digital transformation innovations in BFSI, Healthcare, and Utilities