27, Oct 2023
Auto Awards Season 3: Driving India's Global Automotive Ambitions for 2030
Brace yourselves for the automotive event of the year as Auto Awards Season 3 by Zee Media makes its triumphant return!
Following the resounding success of Season 2, which attracted over 9 million enthusiastic users to the microsite and generated an astounding 22 million ad impressions, Season 3 is all set to celebrate the extraordinary journey of India's automotive industry. This year's overarching theme, 'India's Automotive Industry Set to Rise to Global Dominance by 2030', encapsulates the industry's remarkable evolution, the electrifying transition to electric vehicles (EVs), and the strategies shaping future growth. It will serve as a tribute to the unwavering spirit of individuals and organizations driving the industry forward and a formal recognition of the journey towards global leadership.
The Auto Awards Season 3 event is scheduled to take place on Monday 30th October 2023 in New Delhi, will be graced by Keynote Speaker – Mr. Dilip Chenoy, Chairman of Bharat Web3 Association and Former Secretary General of FICCI and will also be attended by Industry stalwarts. It is all set to ignite discussions on critical industry topics with panel discussions addressing the gravity of safety concerns and the pivotal role of electric vehicles (EVs) in shaping automotive trends.
The upcoming awards will also encompass the four-wheeler and two-wheeler award categories. For four-wheelers, the awards will recognize excellence across varied segments, such as mass-market facelifts, budget car designs, luxury car designs, SUVs, luxury cars, electric vehicles, luxury electric cars, high-tech cars, and the most trusted brand in the four-wheel category. Additionally, a spotlight will be cast on the most promising car of the year.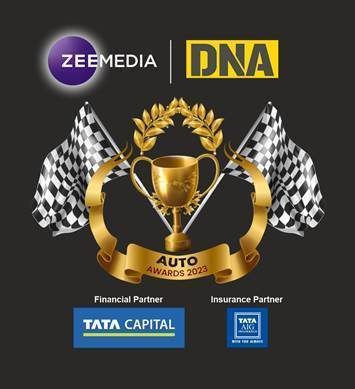 In the two-wheelers category, awards will also be presented for budget motorcycles, electric two-wheelers, outstanding scooters, premium motorcycles, and the most trusted two-wheeler brand, showcasing the breadth of innovation in the Indian automotive industry. The winners will be selected based on the highest votes received online and through a rigorous evaluation done by eminent jury members- Garima Avatar- Athlete, Extreme rally driver, Ranojoy Mukerji – Veteran Auto Journalist, Former SIAM DY Director and Simranjeet Singh- Professional superbike racer, Automobile reviewer.
Dr. I.M Loya (Chief Technology Officer, Essel Group) eloquently expressed, "AUTO AWARDS SEASON 3 serves as a distinguished platform for recognizing and applauding the relentless dedication and contributions of individuals, companies, and organizations within the Indian automotive industry throughout the year. We acknowledge the challenges and stand committed to forging effective solutions. This year's theme reflects the industry's innate potential to ascend to global dominance by 2030."

Ms. Mona Jain (Chief Revenue Officer, Zee Media Corporation Limited) said, "As we surge ahead into the future, AUTO AWARDS SEASON 3 will embark on a profound exploration of India's automotive industry growth, the ever-evolving preferences of our discerning customers, and the swift and compelling embrace of electric vehicles. It promises to be an electrifying journey, an adrenaline-pumping experience, and an earnest tribute to the trailblazers and industry leaders who are actively shaping the sector's dynamic landscape."
Auto Awards Season 3 will be by TATA CAPITAL (Financial Partner) and TATA AIG (Insurance Partner) and will broadcast LIVE on the Facebook and YouTube platforms of DNA and Zee News.