8, Nov 2023
This Diwali, brighten up your health by adopting these 5 habits
Mumbai(S.N)-As the joyous festival of Diwali approaches, the excitement in the air is palpable, and the aroma of traditional delicacies wafts through every household. While the festival represents a time of togetherness, love, and sharing, it often comes hand in hand with indulgent feasting and lavish spreads that can impact our health in various ways. As a nutritionist, I am often confronted with the challenge of striking a balance between reveling in the festivities and ensuring that our health remains a top priority.
Let's explore some key strategies to ensure a bright and healthy Diwali for you and your loved ones.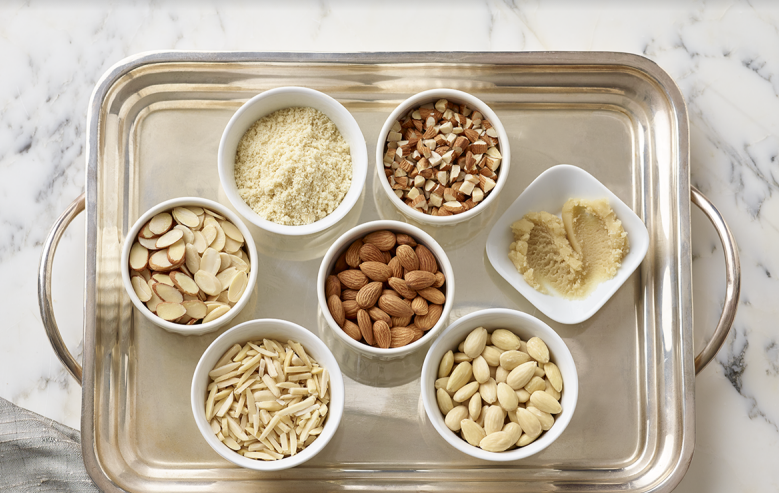 Practicing Mindful Gifting: Diwali is a time of giving and sharing. Embrace the spirit of the festival by opting for thoughtful and health-conscious gifts for your loved ones. Consider presenting them with assortments of nutrient-rich almonds that not only reflect your affection but also promote their well-being during this festive season. Almonds make for a perfect, healthy gift option, especially during festive seasons like Diwali. Packed with essential nutrients, they not only serve as a delightful treat but also offer a plethora of health benefits from heart health[1] to diabetes.  These nutrient-dense nuts are a powerhouse of protein, fiber, healthy fats, vitamins, and minerals, making them an excellent addition to any diet.[3] Moreover, their versatility allows for various creative gifting options, from beautifully packaged almond assortments to homemade almond-based treats.
Mindful Eating: Amidst the array of sugary confections and calorie-laden delights that dominate the Diwali festivities, it is essential to embrace the spirit of health and well-being. While traditional sweets hold a special place in our hearts during this festive season, gifting a pack of nutrient-dense almonds can be a thoughtful gesture that not only aligns with the spirit of giving but also promotes a healthier lifestyle. Almonds, known for their rich reserves of essential nutrients such as vitamin E, magnesium, and healthy fats, offer a convenient and delectable way to boost one's overall well-being. Whether coated in festive flavors or presented in their natural form, these versatile nuts not only symbolize good fortune but also serve as a reminder to prioritize health and mindfulness during the jubilant Diwali celebrations.
Prioritizing Physical Activity: Amidst the hustle and bustle of the festive fervor, it's crucial to carve out time for physical activity. Whether it's a brisk walk in the morning, a quick yoga session, or engaging in traditional dance forms, incorporating exercise into your daily routine can help counterbalance the effects of indulgent eating and promote overall well-being. By making the conscious switch to include almonds in your fitness routine you can get a quick energy boost before a workout or as a replenishing source of nutrients afterward, almonds offer sustained energy and aid in muscle recovery, helping you achieve your fitness goals more effectively.  Almonds serve as an excellent pre- or post-workout snack, you can have them in between meals as well without compromising on your taste and nutrition.
Opting for Healthy Alternatives: While traditional sweets and snacks are an integral part of Diwali celebrations, consider incorporating healthier alternatives. Portion control, savoring every bite, and balancing the indulgence with healthier options can go a long way in maintaining a healthy equilibrium. In the pursuit of a balanced and wholesome Diwali spread, incorporating almonds as a primary snacking option can be a game-changer. Almonds, with their nutrient-rich profile and satiating properties, offer a satisfying snacking alternative that promotes a sense of fullness and curbs the temptation to indulge in calorie-laden options.
Staying Hydrated: With the influx of sugary drinks and alcoholic beverages during the festivities, it's easy to overlook the importance of staying hydrated. Remember to keep yourself well-hydrated by consuming ample water, herbal teas, and fresh fruit juices. Hydration not only aids in digestion but also helps in detoxifying the body, keeping your energy levels up throughout the celebrations.
By implementing these strategies, we can ensure that the essence of Diwali remains joyous and vibrant, while also prioritizing our health and well-being. Let's embrace a holistic approach to this festive season, cherishing the moments of togetherness while nurturing our bodies and minds.
Wishing you all a happy, healthy, and prosperous Diwali!