25, Oct 2023
Vaatalya in Solan echoes Himalayan Whispers – A Sanctuary of Soulful Revival Amidst Majestic Peaks
Nationwide release, 25th October 2023: High atop an untouched rocky mountaintop, Vaatalya unveils itself as India's most well-kept, enchanting secret. Vaatalya is a unique Himalayan community retreat dedicated to alternate living, holistic rejuvenation, and authentic connections. Spanning an expansive 9 acres, this sanctuary promises not just a community stay but an unforgettable journey rooted in a dream that began in 2007.
A space where people gather to temporarily disconnect from their daily routines, seeking physical, mental, and emotional rejuvenation while fostering a sense of belonging and shared growth within a supportive group setting of 11 people from age of 7 to 93, two lovely Canines, two Cows are living, working, and celebrating together.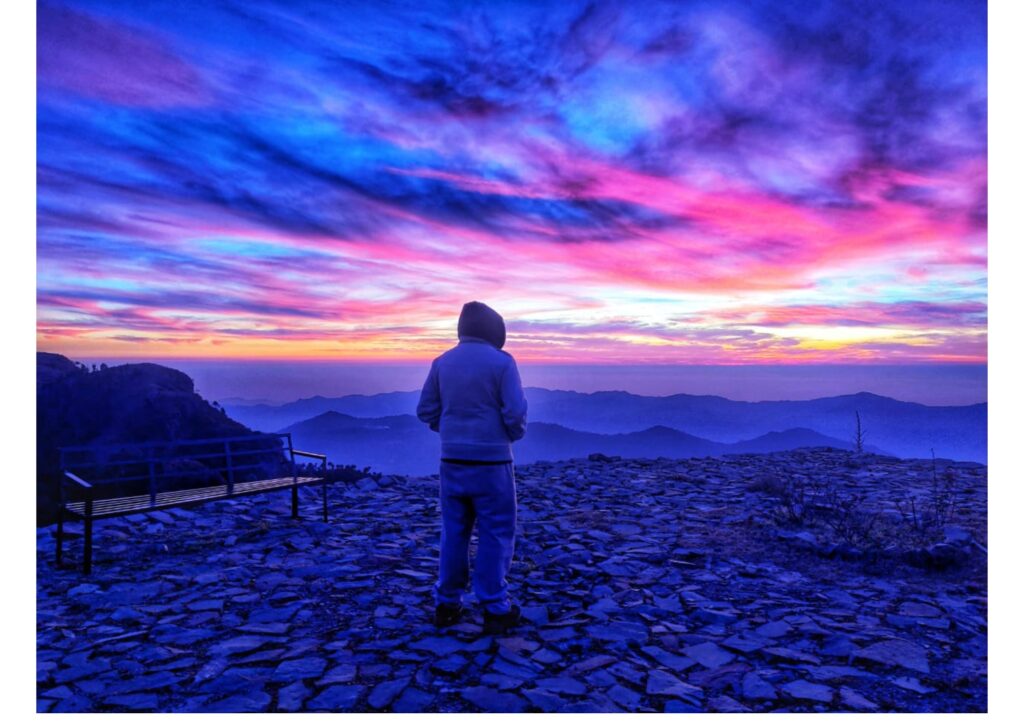 "Vaatalya isn't just a location; it's an emotion, a journey of self-discovery and community bonding," shares Aarti Babhoota, Community Director and one-half of the passionate minds behind this initiative. Meanwhile, Aditya Sharma, her life partner, reflects on the transformative power of their retreat, adding, "Here, the boundaries fade, and you're one with the universe. The sky, the mountains—they converse with you, guiding you towards a higher self."
Over a decade ago, the Sharma family decided to trade city clamor for this enriching mountaintop haven. Today, their dream has evolved into an Alternate living retreat, where every traveler is prompted to prioritize health, passions, art, and love.
From deep dives into nature to the mesmerizing spectacles of the Geminids Meteor Shower, Vaatalya offers more than just a 'bucket-list' experience; it is a relaxing journey to an interconnection of practice, well-balanced education, and nature-infused experiences. Their dedicated efforts in creating a fully sustainable living model at Vaatalya, coupled with innovative solutions designed for global adoption, embody their profound relationship with nature.
The retreat's ethos of sustainability and holistic well-being resonates at every nook and cranny. From composting delivering seasonal and delectable farm-fresh meals that are available as per the season, to collaborations with local talents and government bodies to further execute organic farming and seeking innovative solutions for agriculture.
Beyond its physical location, Vaatalya stands as a philosophy, a holistic approach to lifestyle. "Our hearts have always been that of explorers, and Vaatalya is our hub, our epicenter for tapping into humanity's vast potential," reflects Aarti Babhoota. Built on eight robust pillars—Movement, Art, Sustainability, Spirituality, Health, Adventure, and Community—Vaatalya seamlessly marries age-old wisdom with modern conveniences. Every brick tells a tale of conscious consumption, and every meal, primarily sourced from their zero-budget sustainable farms, narrates a story of the land.
Each living experience at Vaatalya is meticulously crafted to ensure travelers find their personal space, connect with nature, and experience the profound interplay of earth and sky. Some of these include:
● Staycations: It's not just about transformation; it's about chilling, seeking, connecting, reflecting, and pausing for just a weekend. For those yearning to rejuvenate and bask in the luxurious beauty of the Himalayas' breathtaking landscape, Vaatalya's staycations have the power to elevate a simple stay into a truly unforgettable experience
● The Parivartan Path: The program is based on a holistic approach & trusts in the ancient roots of wisdom and corrects your lifestyle so you can manage & escape lifestyle disorders.
● Workshops such as Celestial Gazing & Astrophotography: A treat for astronomy enthusiasts and the curious-minded, these are stargazing sessions guided by experts. Unravel the mysteries of the cosmos as you lie beneath a blanket of stars, with the Himalayas as your backdrop. These workshops are designed to be accessible to all, allowing you to capture stunning celestial moments with just your cell phone, making astrophotography an enjoyable part of the experience.
The doors of Vaatalya, guarded by their loyal canines Laila and Chatur, are open to explorers and seekers alike. But this retreat isn't for everyone. Interested individuals must apply for an invitation, as the family believes in curating a community where each member enriches the collective experience.
To all dreamers, wanderers, and seekers globally, the call is clear. Discover Vaatalya, where every mountain murmurs tales, waiting for the receptive soul to listen.