1, Nov 2023
ASICS India Honors Hockey Icon Manpreet Singh for His Stellar Achievements
Bangalore – Nov 1st, 2023 – ASICS India, the renowned sportswear giant, celebrated the stellar accomplishments of Manpreet Singh, an Indian Hockey player, at a special felicitation ceremony held on October 31, 2023. The grand honoring event took place at the ASICS Exclusive Store in Jalandhar, situated in the heart of Punjab, India
The event commemorated not only Singh's impressive performance in a historic gold medal victory at the Asian Games 2023 but also marked the beginning of an exciting collaboration between the celebrated athlete and ASICS India. The Indian hockey team clinched a spectacular gold medal win at the Asian Games 2023, defeating arch-rivals Pakistan in a thrilling finale. Singh's exceptional play throughout the tournament earned him the prestigious title of 'Player of the Tournament,' further cementing his position as a true icon of Indian hockey.
The felicitation event served as a heartfelt homage to Singh's exceptional talent, unparalleled commitment, and inspiring leadership. It also highlighted ASICS India's dedication to championing and honoring the nation's sporting heroes.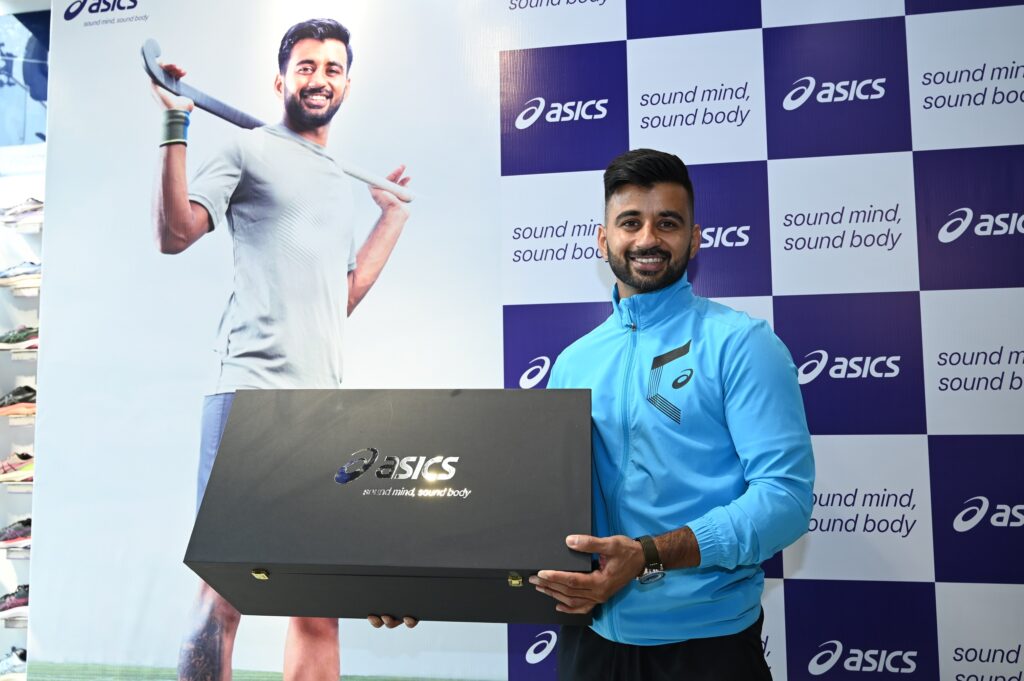 Reminiscing about this milestone, Manpreet Singh shared, "This victory is a testament to the collective efforts and resilience of our team. I am immensely grateful and privileged to be associated with ASICS India, a brand that shares my commitment to greatness and truly embodies the spirit of sporting excellence. Their unstinting encouragement and faith in my abilities have been pivotal in my progress as a hockey player. Together, we share a mutual aspiration to inspire future generations of athletes and take Indian hockey to even greater heights."

"Manpreet Singh is an embodiment of athletic prowess, embodying the true spirit of dedication, determination, and sportsmanship. His exceptional leadership and unwavering commitment to the sport have been crucial to the Indian hockey team's stellar accomplishments. ASICS India is honored to be partnered with such an inspiring athlete and we are committed to supporting his journey as he further cements his legacy in the annals of Indian sports history," said Mr. Rajat Khurana, Managing Director, ASICS India and South Asia.
ASICS India expresses its heartfelt appreciation to the media for their support in covering this significant occasion and highlighting the recognition of a genuine athletic icon.