20, Oct 2023
Infiniti Mall's Navratri celebrations filled with dance, color and joy
Mumbai's leading shopping, entertainment, and dining destination, Infiniti Mall welcomes audiences for an extravagant Navratri celebration at its Malad location. A chance for all the garba enthusiasts to shake a leg to the energetic and lively beats of conventional classical music.
The celebrations at the mall commenced on 16th October and will conclude on 24th October 2023. With a zestful live DJ on weekdays and a vivacious live orchestra on the weekends, visitors are provided an opportunity to celebrate the festival with a communal spirit. Navratri, a festival to dance your hearts out with everlasting devotion is celebrated on a grand scale across Mumbai with utmost enthusiasm. Infiniti Mall invites patrons to embellish themselves in the most authentic traditional garba couture and twirl under the high colorful chandeliers.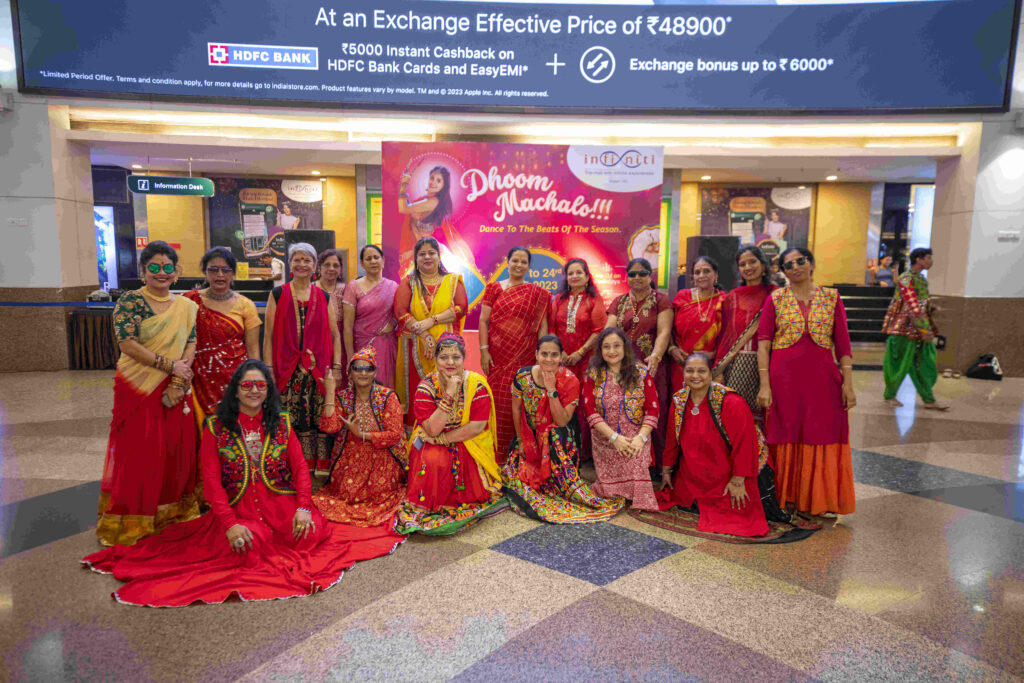 To further encapsulate the festive spirit, the mall has been adorned with plus decor adding to the surging excitement and creating a captivating atmosphere. Infiniti Mall awaits you and your family to join them for some fun celebrations.
Details:
Event: Navratri Garba Dhoom
Date: 16th October to 24th October, 2023
Time: 6.30 PM onwards
Venue: Infiniti Mall, Malad