27, Oct 2023
Nafs presents Qalb at Aza, Hyderabad
Hyderabad, October 27th, 2023: In the ethereal realm of fashion, Nafs by Rizwan & Shamsz proudly presented "Qalb" an enchanting collection that intricately weaves together the magnificence of Mughal and Middle Eastern architecture with contemporary finesse. Neeru Mohan, Mrs India 2020, celebrity makeover artist & hairstylist, Labelina De Salon; hosted the Qalb exhibition at Aza House, Banjara Hills, today. Qalb, meaning heart, embodies the essence of timeless elegance and resonates with the richness of bygone opulence while embracing the spirit of a new tomorrow.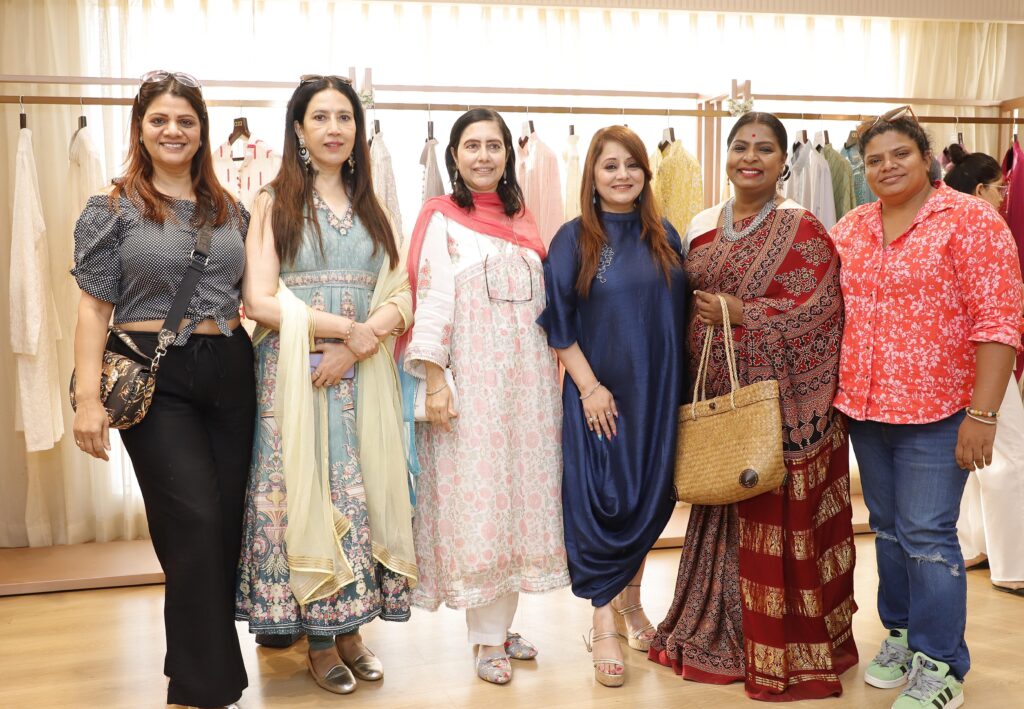 Speaking on the occasion Rizwan said, me and Shamsz, started this label with the objective of catering to men wanting fashionable and apt wear, which is not very boring, is ethnic but still has a contemporary and modern touch to it. Our designs are very sexy, and modern, with a little bit of cheeriness, where in people can flaunt their style while staying true to their roots.
The inspiration behind Qalb is more of Mughal and Middle Eastern architecture, it has certain traditional work, like we gave a modern twist to zardozi, abstract rose, the mirror work is basic machine embroidery with zari work, but still it has a more modern touch to it, for the men of today.
These designs are for the festivities like Diwali, the response for our offerings is amazing in Mumbai. In Hyderabad we are exclusively available at Aza, as Aza is one of the prominent brands in the country, retailing so many young and established fashion designers and one of my favourite go-to brands for any of my fashion requirements and that's the reason it's the right fit for our brand.
Drawing inspiration from the mesmerizing lightning that streaks across the sky, the collection adorns diaphanous textiles with delicate metallic embroideries of thread and mirror work. Like clouds gracefully floating above, these embellishments add a touch of shimmer to the garments, symbolizing the perfect union of heaven and earth.
The essence of sheer play is explored through an array of easy ethnic silhouettes, exquisitely crafted for intimate festive soirees. Handspun Chanderi, a testament to age-old craftsmanship, is elevated with hand-dyed shibori textures, creating an artistic fusion of tradition and modernity. Further enhancing the allure, tonal chikankari surface ornamentation graces these exquisite fabrics, offering a sense of heirloom familiarity.
"Each Qalb ensemble echoes with a vintage soul, tenderly cradling the essence of a new era. Embark on this enchanting journey as we unfurl the pages of history, revealing the aspirations of tomorrow. We eagerly await the embrace of the discerning fashion connoisseurs in the 'City of Pearls", states duo Rizwan & Shamsz
Time-tested opulence meets the warmth of familiar traditions, creating an emotional connection that transcends generations. This harmonious blend represents the ever-evolving nature of fashion, where the past intertwines gracefully with the future.
Discover the timeless allure of "Qalb" by Nafs, where the heart meets the soul of fashion.